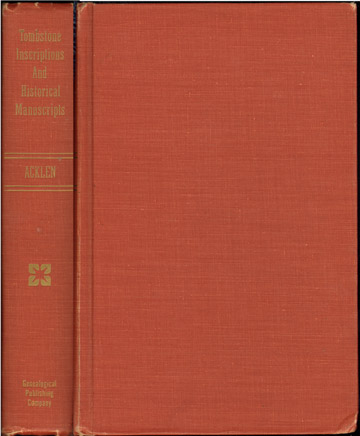 Tennessee Records: Tombstone Inscriptions and Manuscripts
Historical and Biographical
Compiled by Jeannette Tillotson Acklen
Originally published in 1933, this is a 1967 reprint by Genealogical Publishing Company.
Wear on cover. Scattered underlining and notes, pages are otherwise clean.
This book consists primarily of tombstone inscriptions gathered previous to 1933. An important resource for Tennessee genealogy research.
Hardbound, 517 pages with index.
Speedy shipping!
We will ship your order within 24 hours of receiving your payment (on first business day if received on weekend or holiday.) Shipping cost is only $1.95 for the first book or CD/DVD and only 25 cents shipping for each additional book or CD/DVD purchased.
How to order: