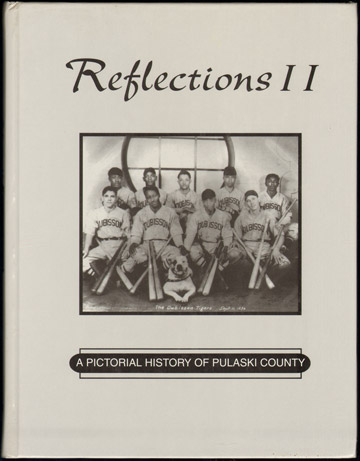 Reflections II
A Pictorial History of Pulaski County, Arkansas
A second volume of historical photos
Cover has the lightest of wear. Inside pages are very clean. Book is essentially as new.
1996 by Arkansas Democrat-Gazette, published by D-Books Publishing, Inc.
Lots of Pulaski County history told by numerous vintage photos
This book does not include family biographies
Hardbound, 128 pages
(Volume one is also available here: Reflections)
Speedy shipping!
We will ship your order within 24 hours of receiving your payment (on first business day if received on weekend or holiday.) Shipping cost is only $1.95 for the first book or CD/DVD and only 25 cents shipping for each additional book or CD/DVD purchased.
How to order:
Sorry, this book is sold
Additional printed County History books available
Thousands of free family biographies and vintage county maps are available