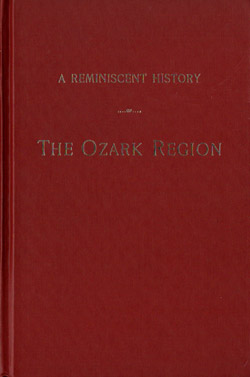 A Reminiscent History of The Ozark Region (Arkansas and Missouri)
Goodspeed Brothers, Chicago
Originally published in 1894, this edition is 1978 by Southern Historical Press.
Cover shows some wear, name sticker on copyright notice page. Inside pages are clean and in nice condition.
Hardbound, 787 pages plus detailed 54 page index
This book consists of almost entirely family biographies
Note: We also offer this same book in searchable PDF format on our A Reminiscent History of The Ozark Region (Arkansas and Missouri) CD. See the A Reminiscent History of The Ozark Region CD for a complete description including a full list of the biographies from 1894 that are included in this book.
Speedy shipping!
We will ship your order within 24 hours of receiving your payment (on first business day if received on weekend or holiday.) Shipping cost is only $1.95 for the first book or CD/DVD and only 25 cents shipping for each additional book or CD/DVD purchased.
How to order: