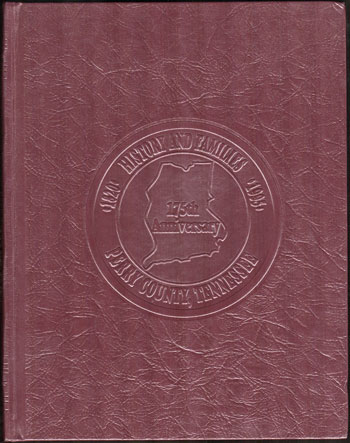 History and Families of Perry County, Tennessee, 1820-1995
Cover and inside pages are very clean. Book is essentially as new.
By Perry County Historical Society, 1994. Published by Turner Publishing Company.
Loaded with history, family information and numerous historical photos.
The largest part of this book is family biographies and photos, great for genealogy.
Hardbound, 317 pages with index, large, heavy book with simulated leather cover.
Speedy shipping!
We will ship your order within 24 hours of receiving your payment (on first business day if received on weekend or holiday.) Shipping cost is only $1.95 for the first book or CD/DVD and only 25 cents shipping for each additional book or CD/DVD purchased.
How to order: