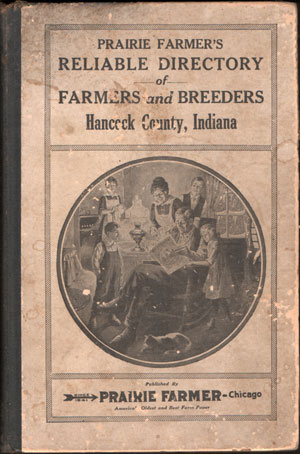 Prairie Farmer's Reliable Directory of Farmers and Breeders Hancock County, Indiana
Published by Prairie Farmer, Chicago, 1921.
Cover has some wear. Inside pages are aged but nice and clean. No map.
A directory of farmers that includes the name of wife (including her maiden name), names of children, size and location of farm, year settled in Hamilton County and more details.
Hardbound, 166 pages. Also includes numerous business ads.
Speedy shipping!
We will ship your order within 24 hours of receiving your payment (on first business day if received on weekend or holiday.) Shipping cost is only $1.95 for the first book or CD/DVD and only 25 cents shipping for each additional book or CD/DVD purchased.
How to order: