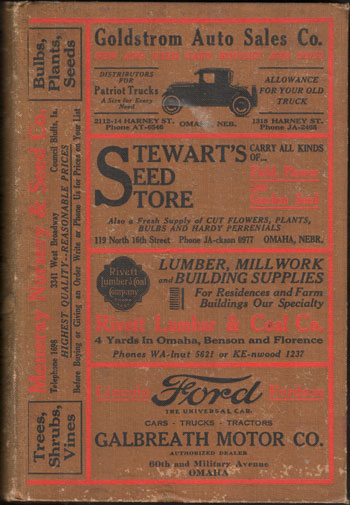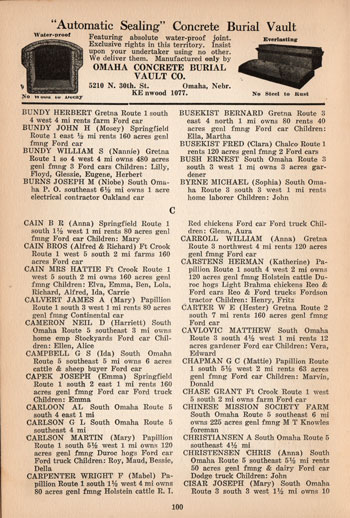 Directory of Farmers in Douglas, Sarpy, and Washington Counties, Nebraska
Also part of Dodge and Saunders Counties, Nebraska
Published by The Mid-West Publishing Co., 1924.
This book is an extensive directory of the farmers in the above five listed counties. Includes name, name of wife, names of children, address, number of acres, type of farming, brand of car and tractor owned. Also includes many advertisements for businesses in the area.
Cover is lightly worn. Internal pages are clean and in nice condition. This an original 1924 edition.
Hard cover, 220 pages with a very large number of farmers listed.
Speedy shipping!
We will ship your order within 24 hours of receiving your payment (on first business day if received on weekend or holiday.) Shipping cost is only $1.95 for the first book or CD/DVD and only 25 cents shipping for each additional book or CD/DVD purchased.
How to order:
Sorry, this book is sold
Additional printed County History books available
Thousands of free family biographies and vintage county maps are available